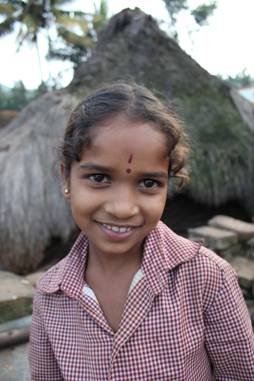 We are one of the fastest growing grassroots' NGO working to promote safe sanitation & drinking water practices among rural & tribal communities of a district in Tamilnadu. We are working with five most deserving villages of Namakkal district of Tamilnadu on promotion of safe sanitation & drinking water practices,  personal hygiene, solid & liquid waste management's, home hygiene and environmental sanitation. Prior promoting hardware of constructing toilets, we have pledged to bring an attitudinal shift & behavioural change towards safe sanitation & drinking water practice through various innovative campaigns for rural communities. We have designed culturally acceptable shows, localised street theatres, media campaigns, IEC materials, etc.  Since, we are working with evening joyful learning centres in 40 villages; we have also designed memory game based on safe sanitation practices, personal hygiene train game, snake & ladder game on healthy living for children. ARGHYAM Foundationwww.arghyam.org based at Bangalore, India is supporting us for promoting water & sanitation initiative in five villages of Namakkal district of Tamilnadu.
LEAF Society is a registered not for profit voluntary organisation working with most deserving communities from Namakkal district of Tamilnadu, India. We are registered under Societies Registration and foreign contribution regulation acts of India and are working among most deserving communities from rural & tribal locations of Namakkal District. We are at present, having four projects; Promotion of safe sanitation and drinking water practices, livelihoods, right's based education and Right to Information.
Since we are small and grassroot in nature, we are looking for an intern who could support our organisation as whole and water & sanitation project in particular. The proposed intern needs to contribute in terms of designing & implementing mini water & sanitation related researches,  document project's learning's and lessons, support us in producing reports, etc. We would also look for a person, who has adequate expertise and skills in documentation and research.
Timeline: It would be better if, the intern could commit at least 6 months to 12 months exclusively for LEAF Society
Location:
With travel to Namakkal district of Tamilnadu, India
Right to Information Project:
We are looking for young, dynamic and talented interns or volunteers who are willing to work in Social Accountability projects in villages, especially promoting grassroots governance, transparency and Right to Information. If, you willing to fight corruption, inefficiency and increase people's participation in various government's schemes you can consider to be a volunteer or intern with LEAF Society. To know more about the projects please see Governance & RTI
Joyful Learning: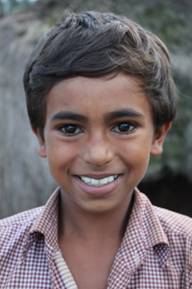 If, you are interested in working with children from rural & tribal areas and willing to promote Child Rights, Child Protection, personal hygiene and other life skill oriented learning among children, you can choose LEAF Society for you internship or volunteer assignment. We are closely working with 40 rural & tribal communities, having Joyful learning centers in all villages reaching more than 450 children every day. You can make a real difference among the life of these children, if you come and visit us for a day.
LEAF Society
10/134, Trichy Main Road,
Periyaveppanatham Village,
Vasanthapuram Post,
Namakkal, Tamilnadu, India.
Postal code- 637001.
Ph:00-91-4286-230010
Email: leafsociety@gmail.com
www.leafsociety.in