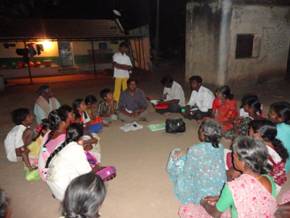 LEAF Society believes in development than charity. We have strong faith in local people's capacities, if their leadership skills have been developed in right perspective.  We believe in dignified way of promoting livelihood opportunities for communities, which suits their culture custom and day to day livings. We have identified certain new & innovative entrepreneurship activities for rural & tribal communities especially youth and women. LEAF Society is promoting women Self Help groups among rural & tribal communities and are also training them on few innovative income generation activities.
Training on readymade garments & tailoring: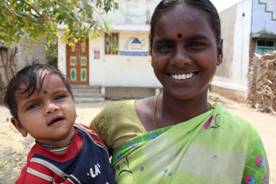 LEAF Society is continuously engaging itself in imparting various income oriented trade trainings and readymade garments & tailoring training are one of the effective trades for the poor women from our Self Help Groups from different villages in Namakkal district of Tamilnadu. The women member those families daily income is less than $2 or Rs.100 are being identified and are being trained at respective locations, which are near to their households. Priorities have been given to include, women headed families like, widows, deserted women, spinsters, etc and SC & ST communities are given preferences in all our trainings. These women are being trained in various categories, based on their experience, expertise, resources available & skills like, tailoring, readymade garments making, ladies garments like in skirts, petticoat, shirts, etc.
We are marketing our products in the brand of 'VENBA' products and if you are interested please visit our products catalogue.