"LEAF Society strives to create equal opportunities for the marginalized and vulnerable communities by bringing them together, recognizing their leadership potential and helping them realise their economic, social and political rights, thus, bringing about positive and long-lasting changes in their lives."
LEAF strongly believes in local people's capacity and potential to deal with their own issues, therefore, the organisation works as a facilitator to empower communities. The organisation strategically aims to achieve sustainability in all its initiatives by promoting local leadership, inculcating values of ownership, sharing and mutual cooperation among the target group.
We are presently implementing four projects,
promotion of safe sanitation and drinking water practices
increasing people's negotiating skills using the Right to Information Act
promotion of life-skill oriented education among children
creating livelihood opportunities for women and young people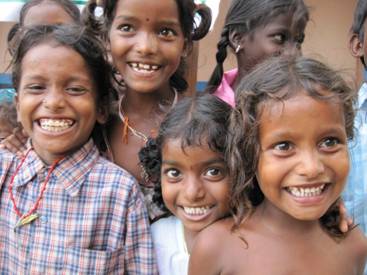 LEAF Society is also part of the CRIN network (Child Rights Information Network) for children and Social Accountability Network of ANSA SAR (Affiliated Network of Social Accountability South Asia Region funded by World Bank Institute).  LEAF currently has nine full-time staff, 25 part-time staff and 10 volunteers.